Alma Mida Golosino of Bohol
The Bohol Chronicle Radio Corp staff was thrilled when Alma Golosino of Bien Unido dropped by yesterday for a radio & newspaper interview.
Alma was seen on nationwide TV last March 18 & 19 when she beat a six- time defending champion in the revived Tawag ng Tanghalan singing contest of ABS CBN's It's Showtime.
The HNU graduate who was a constant presence during Broadway adaptations in the campus is so grateful of the opportunity to perform before a live audience and being interviewed by her favorite It's Showtime hosts.
She was overwhelmed with all the support from fellow Boholanos who cheered her on.
When asked about the most memorable part of her weeklong stay in Manila, she promptly said "When I stayed at the PBB House with the other contestants. I felt like being a PBB Housemate also. Alma shared that most of Bien Unido were glued on their TV sets when she competed. "According to my family, it was like waiting for a Manny Pacquaio fight!"
She obliged the staff with photos d
uring her Bohol Chronicle and KISS 102.3 FM visit before we proceeded to the Carlos P. Garcia Park for an instant photo shoot. Naturally pretty, she gamely posed for photographer Richie Noel Tabat of Ghen Lumayag Photography without any trace of make up.
And as we drove back to the city, I couldn't help thinking how lucky we were that for a few fleting moments, we were privileged to have met a very-down- to- earth and unaffected singing angel.
Alma Mida of Bien- Unido, Bohol
Photo Credits: RichieNoel Tabat
of Ghen Lumayag Photography
Alma may not have extended her victorious ways, but it surely opened doors for her and made her more appreciative and more grateful of her God- given talents.
Alma Golosino obliges Bohol Chronicle Radio Corp staff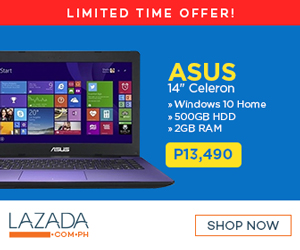 with onboard DJ of KISS 102.3 FM