It's that time of the year when everyone seems to be cheerful and ecstatic and when the malls are bedecked with the ubiquitous heart and Cupid.
Everywhere you look, the pavements and flower shops are awash with roses, tulips and other floral varieties.
Yes, it's Valentine's Day once again and love is in the air.
Well, count me out. I hate to say this but I have come to believe that L-O-V-E has always been exaggerated.
Call me a cynic. A skeptic perhaps but I'm not really the type that goes swooning when the the four letter word is mentioned.
When I was a tad younger and that was a long long time ago, I did fell hard for two or three special loves that I would always hold dear and keep locked up in my heart.
Somehow, along the way, my views and beliefs became twisted, contorted and distorted.
Every time someone catches my fancy or someone eyes me with that unmistakable hint of mischief or intimates to me a promise of more than just friendship, I shy away and laugh it off.
Every time I fall in love, everything goes awry. The bouts of depression when you don't see or hear from the object of your affection, the tinge of jealousy, the compulsion to stalk, the obsession and getting stupid.
Nah, I don't want to go through that stage again even if it means depriving myself of the intimacy and the rapture
Going home to a cold and empty bed every night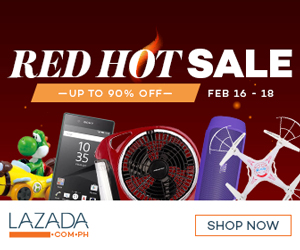 Visit Lazada HERE for the Best Deals!
But of course, I will end up telling myself "Raul, convince yourself that".
Yeah, at the end of the day, I always end up going home to a cold and empty bed.
How depressing can that be?
Would I end up with a fairy tale ending?
Would I find that special someone?
Isn't there someone in this planet of four billion people who is destined to be my soulmate and lifetime partner?
Guess, I have to wait for another 46 years before I find the answer to my stupid questions.
Who knows, my destiny just might be out there waiting and hoping for our paths to cross.
For the meantime, excuse me while I nurse my heartache with another shot of Jose Cuervo tequila laced with Red Horse
Here's a bittersweet song about a special someone
I Think of You by Sixto Rodriguez
Happy Valentine's Day
everyone!