Your Roving Eye would always have her as the Miss HNU and Miss Bohol titlist that we never had. Blessed with a classically beautiful face & figure & endowed with the brains, she caught everyone's attention when she was crowned as one of Tagbilaran's Five Prettiest a decade ago.
A Real- Life Fairy Tale Wedding for Anna Karenina & Kaiser
The beauty queen turned nurse had her happy ever after last November 7 with the Prince Charming who swept her off her feet.
sartorial perfection from Patricia Santos
Anna Karenina Fuentes Cimagala, the very down- to earth beauty walked down the aisle of the Cebu Metropolitan Cathedral in an exquisite Patricia Santos' sartorial masterpiece of a wedding gown to exchange lifetime vows with the youthful & debonair self- made millionaire Kaiser Christopher F. Tan who looked every bit the dashing Prince Charming in his custom- made tuxedo that was done by Hong Kong- based Sam's Tailor
The newlyweds received and entertained their guests at Shangri La Mactan Resort's The Marquee that was transformed into an eye- catching & elegant reception area care of Bohol's Blue Grass Project composed of the creative genius of Mike Yu and Joseph Ven Dumadag.
Good taste and quiet elegance from Blue Grass Project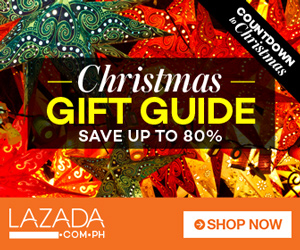 The duo's huge green wall of fresh foliage measuring 20 ft x 36 ft that framed two LED walls fused together to create a giant screen took their crew two weeks to prepare and another three days to install the greens.
The talked- about floral- inspired video screen
Their eight pairs of principal sponsors included French Honorary Consulate General in the Visayas, Consul Michel Lhuillier & Mrs. Amparito Lhuillier, Lt. Gen. Nicanor Vivar & Pinky Vivar, Capt. Satish Naidu & Mila Demecillo along with ten of the couple's aunts & uncles.
and the angelic voices of the Loboc Children's Choir filled the air…
Their love story began in 2008 right after college when they had their nursing board review at the Bohol Plaza in Dauis, Bohol. They were both under one review center with Kaiser & their entire class from Cebu going to Bohol specifically for the board review.
and they sealed it with a kiss
Just like most love stories, theirs began from the friendship formed during the review period. They became good friends and they kept in touch even when Karenina left for abroad. At that time, both were in a relationship.
Year 2010, Karen became single and on November 11, 2011, they became a couple and for one whole year, it was a long- distance relationship. On November 7, 2012, Karen resigned from her flight attendant job and they had their first baby by 2013.
It was January this year that Kaiser proposed to Karen during a luau in Hawaii that was witnessed by a thousand people. That proposal was to be the first step in their beautiful wedding that was nine months in the making and culminated with the exchange of lifetime vows to love, to respect, to hold, to cherish, to honor & to adore one another.
| | |
| --- | --- |
| | |
| | |
| | |
| Florist & Event Stylist : | Michael Yu & Joseph Dumadag of |
| | Benjie Tiongco Photography |
| | |
| | Mickey See / Jaywee (hair) |
| | |
| | |