Eleven lissome lasses from the municipalities of Sevilla, Lila, Balilihan, Panglao, Dauis, Tubigon, Danao, Garcia- Hernandez, Alburquerque, Loboc & the capital city of Tagbilaran were among the early registrants who showed up for the Miss Bohol 2016 Candidates' Orientation & Briefing.
PAGEANT ORGANIZERS

JCI Chocolate Hills Lady Jaycees, the pageant organizers for the past three years announced the good news that the deadline for candidate's registration has been extended to Wednesday, June 15.
STARTING EM YOUNG: New generation JCI Choco Hill Ladies
smile for lifestylebohol readers
The civic- minded ladies who also organized the Mutya sa Tagbilaran pageant from 1989 to 2000 gave the candidates and their handlers an overview of the pageant, rules governing the pageant and gave the girls the opportunity to introduce themselves and deftly answered the questions asked during the forum that immediately followed.
First Lady Pureza Chatto shares insights while fellow
JCI Chocolate Hills lady Red Cabagnot, Yelle Jubac
& Queenie Fullante look on
Pageant Chair Bohol First Lady Pureza V. Chatto who went straight to the orientation venue from the airport warmly welcomed the girls with an inspiring pep talk.
Smiles from Dauis, Tubigon, Loboc, Balilihan & Alburquerque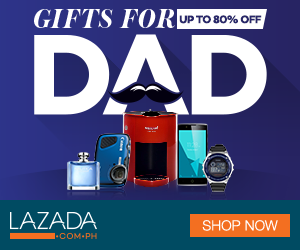 L-R: Boholana beauties from Loboc, Danao, Panglao,
Tagbilaran City & Garcia- Hernandez
L-R: Lovely ladies from Sevilla, Alburquerque, Tubigon, Balilihan, Lila & Dauis
Miss Bohol 1992 Celevel Ranoco a high- ranking Saatchi & Saatchi
exec is flanked by Loboc, G- Hernandez, Tagbilaran City & Panglao
MISS BOHOL 90TH ANNIVERSARY

This year, almost half of the provinces all over the country including Bohol will celebrate the 90th year anniversary of their respective searches for candidates to the first nationwide search for Miss Philippines that debuted in 1926.
It has been 90 years since Ascension Gaviola
was crowned the first Miss Bohol
Pres. Manuel L. Quezon decreed then that holding a nationwide search for the first Miss Philippines will generate more publicity for the annual Manila carnival. The honor of being the first Miss Bohol & first Boholana representative to a national beauty pageant goes to Ascencion Gaviola of Jagna.
DATES TO REMEMBER

Important dates to remember for Miss Bohol 2016 are
Talent Night: July 9, Saturday, 8 pm, Bohol Wisdom School Gym
Grand Coronation Night: July 17, Sunday, 8 pm, Bohol Wisdom School Gym