Finally, contestant numbering has just been concluded. Numbers are usually assigned according to height with the tallest girls getting the middle numbers in this case # 20 & # 21 and the rest taper down like the silhouette of a pyramid.
With the pinning & assigning of numbers, the girls can finally heave a sigh of relief and this means that the Bb Pilipinas 2016 season is officially open.
From more than a hundred applicants, 40 hopefuls have been selected as the official candidates for the country's longest running & most prestigious national beauty pageant.
Three of my pre- pageant faves
For the fourth straight year, a Boholana is absent from the roster of candidates not because there is a dearth of beauty queen material in Bohol but because it requires a lot of logistical support to sustain an almost two-month stay in Manila for the competition.
The last time Bohol was represented in the Bb Pilipinas pageant was back in 2012 with Miss Tagbilaran 2010 Fer Mary Baliquig and former Miss Ubay Karen Gallman as the qualified candidates.
Five titles are at stake, namely; Miss Universe Philippines, Bb. Pilipinas INTERNATIONAL, Bb. Pilipinas INTERCONTINENTAL, Bb. Pilipinas SUPRANATIONAL, and Bb. Pilipinas GRAND INTERNATIONAL.
Performance of 2015 Bb Pilipinas titleholders in their international pageant assignments:
| | | | | |
| --- | --- | --- | --- | --- |
| | | | | |
| | | | | |
| | | | | 3rd RU |
| | | | | |
| | | | | |
| | | | | 1st RU |
| | | | | |
2015 has been another great year for Bb Pilipinas titleholders who all placed in their respective pageant missions and whoever will be crowned as this year's queens will have the formidable task of equaling or surpassing their predecessors' performances.
Who will succeed the Queens of 2015?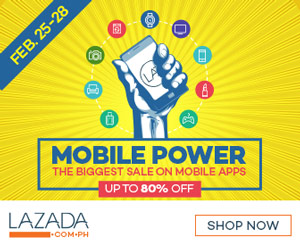 The greatest pressure will surely be felt by Pia Wurtzbach's successor as pageant fans will expect nothing less than a back- to- back Miss Universe victory. A very difficult and almost impossible assignment I must say but still achievable if everything will be aligned in her favor.
NOTE:
Although Parul Shah was the 2014 Bb Pilipinas TOURISM winner, she was appointed by Madame Stella Marquez for she was not able to compete abroad in 2014.
Good luck to all forty fabulous Filipinas as they begin their journey for a Bb Pilipinas crown.
Do enjoy the journey! Cheers!
Photos by Bruce Cassanova for Bb Pilipinas Charities, Inc