Your Roving Eye just couldn't say NO to Ms. Daphne Onque Pineda, former colleague in the teaching profession and co- adviser of the school paper, when she extended the invite to attend their Valentine's- themed meeting yesterday at the 29th M Street Café.
It turned out to be a fun & interactive learning activity where laughter and smiles were served in generous heaps. You could feel the communal spirit of sharing and the rays of optimism were streaming in like sunshine. Yes, I definitely felt most welcome.
Do you want to become a confident public speaker and strong leader and meeting like- minded people? If so, Toastmasters is the place for you. You'll find a supportive learn-by-doing environment that allows you to achieve your goals at your own pace.
If you see public speaking as a way to effect changes and affect how people think, feel and share in a positive way and not an opportunity to swagger and to be cocky, then this is the organization for you.
Contrary to what many people think, the Toastmasters Club does not limit itself to people who have been bestowed the gift of gab although with what I had seen and heard during that meeting was a treasure trove of individuals who had the potential in public speaking.
Your Roving Eye with Maam Daphne Onque- Pineda.
We just hit it off when we both taught in the same school.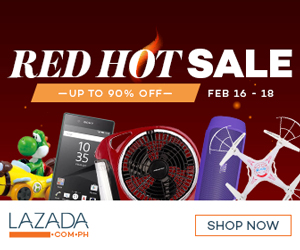 Visit LAZADA for the Best Offers!
It is in fact, an avenue where we can polish our public speaking and interpersonal skills and where the mindset is believing that learning and acquiring new skills is a never- ending process., then then Bohol TM is for you.
Your Roving Eye with Jurie Balbuena, Daphne Pineda, Lucy Butlig,
Lovette Lao-Lao, Jo, and Chappy Piramide
Whether you're a business professional, a public servant, a student or just about anyone who belongs to the cross- section of society and who is willing to learn, then this is the organization for you.
Bohol Toastmasters, one of 15,400 clubs that have 332, 000 members spread in 135 countries worldwide, is a club that is open to those interested in improving their speaking and leadership and meeting like-minded people. Bohol TM meets every 2nd and 4th Saturday of the month.
You didn't need to be reminded that Love was in the air.
Venue: 29th M Street Cafe,Marapao St., Tagbilaran City
Learn how Toastmasters has changed the lives of members by attending one of its regular meetings every 2
nd
and 4
th
Saturday of the month.
Contact Ms. Daphne 09393853199