Your Roving Eye always makes it a point to have a photo memento with a beauty queen especially Boholana beauty queens when the opportunity presents itself.
You see, I reckoned since only a few share my avowed passion here in Bohol, I should make it as my mission in order to keep track with the lives of our beloved beauty queens and to create an archive of sorts and to be used for reference purposes in the near future.
As someone who has been actively involved in local pageantry whether as pageant emcee, judge, organizer or as publicist, I have amassed quite a few photos with these beauty queens.
Here are some of the most memorable:
1999 2015
MIRIAM QUIAMBAO.
I first met Miriam Quiambao during the first TBTK back in July 1999 or less than two months after she placed 1st RU in the 1999 Miss Universe Pageant. Sixteen years later, our paths would cross again.
This time, at the 2015 Miss Beauche Intl Pageant held at the SMX in Mall of Asia
KRIS TIFFANY JANSON. I first met Kris Tiiffany Janson in 2009 when she just won the Miss Cebu title. We met again in 2014
after she was crowned Bb Pilipinas- Intercontinental. The meeting took place
during the Miss Panglao Pageant where we both sat as judges.
Last year, she was already Miss Intercontinental 2014 2nd RU when she graced the Mr. & Ms. Teen Loay Pageant as a judge along with Winonah Buot, Miss Cebu 2013
Bb Pilipinas beauties Joyce Ann Burton & Anna Maris Igpit
Eastwood, Quezon City, Dec 2013



JOYCE ANN BURTON. She is the quintessential Bb Pilipinas of my generation having won two national beauty titles; 1981 Miss Young Philippines and 1985 Bb Pilipinas- Universe.
We became friends through her blogspot and the friendship was cemented when she accepted our invite to judge Miss Panglao 2012.
We met again in December 2013 to discuss the relief efforts for the Bohol quake victims. Joining us was Bb Pilipinas World 2006 Anna Maris Igpit who took an active role in the relief efforts.
Six Miss Bohol titleholders during during the 2015 Miss Bohol Pageant.
Winners from 1951, 1988, 1992,
2000, 2011 and 2012 came for the tribute
Angelia Ong
& Mutya ng Pilipinas Eva Patalinjug together with Shalani Romulo
who all came to judge
the 2015 Miss Bohol Pageant.
Ocean Suites, Tagbilaran City
Miss Bohol 2012 Idy Cagas, Miss Bohol 2000 & Miss Bohol 2014 Queenie Fullante
2014 Miss Dauis Beauty Pageant, August 2014
Miss Philippines Australia 2014 Glyssa Perez
MetroCentre Hotel, May 2015, Tagbilaran City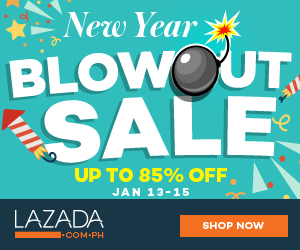 For the Best Deals, Visit Lazada HERE
WHAT A DIFFERENCE SIX MONTHS MADE! With

Eda Cimafranca

six
months after she was crowned Miss Bohol 2015