Charysse Jane Roferos: Bohol's bet
I met our newly- crowned Miss Philippines Earth- Bohol 2016 at the ICM after Palm Sunday Mass and all I can say is wow. If she won't make the Top 15 in the national finals, then I don't know what will.
I have a strong feeling that Charysse will figure strongly in the nationals slated on June 12, 2016, RP Independence Day. She is not only gorgeous but also smart, a great combo in pageants especially in Miss Philippines Earth where speaking skills are a must.
I shared with her that she has to believe in herself especially when she goes to Manila and meet the other girls for that would be the moment when she can finally size up the competition.
At any rate, I told her not to be too focused on the competition but to enjoy the experience, make new friends and represent the Loonanons well and make Bohol proud.
Yor Roving Eye with Charysse & Mitchiko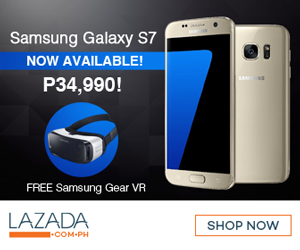 Click
HERE for Deals & Discounts
Based on previous editions of the pageant, it is the moral and financial support that make the difference. Since she will be leaving for Manila on April 17, it will be a long two- month stay there and that means expenses. Hoping the LGU and the province and some well- meaning private donors can help extend their support for our lovely Miss.
It would be a shame and a pity to see that potential winner go to waste because of lack of support. I'm happy to find out though that Charysse has been extended some help already by Mayor Lopez of Loon. Hope that would be the start.