Last year, it was Calape's Gayle Suzette Yu who was crowned the winner in the inaugural search for Bohol's official candidate in the Miss Philippines Earth Pageant.
This year it's the neighboring town of Loon who shone the brightest and deemed the big winner in Miss Philippines Earth Bohol 2015 Pageant held a few hours ago at the Island City Mall Activity Center with 18 year old
Charysse Jane Roferos, a
BS Nursing student at Cebu Normal University, living up to her tag as Candidate # 1.
The BS Nursing student from Cebu Normal University student indeed finished Numero Uno and earned
the right to represent her town & Bohol at the national finals of Miss Philippines Earth 2016 on June 12.
She will now have three months to prep up for the biggest challenge of her life!
Charysse Jane Roferos will be Bohol's bet in the national finals
Loon's dynamic duo were also the standouts in the beauty & poise segment of the pageant with Bretziel Laurel as Best in Swimsuit and Charysse as Best in Evening Gown.
Lady Arlia was also named Miss Talent and Rizalee was selected as Best in Interview and Best Eco Video
Rizalee: Miss AIR Lady: Miss WATER Bretziel: Miss FIRE
RUNNERS UP

Tagbilaran City's
Rizalee Rose Sempron Razo was named Miss Phil Earth- Air (1
st
RU) and Lady Arlia Lumantas was Miss Phil Earth Water (2
nd
RU) Hannah Mae Cimeni of Dauis was Miss Phil Fire (3rd RU)
Rizalee & Arlia are Mutya sa Tagbilaran alumni
Your Roving Eye with Gayle Yu & Chanel Thomas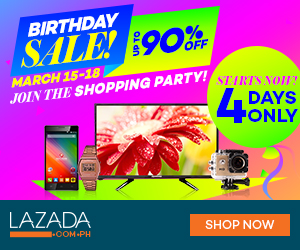 L-R: 3rd RU, 2nd RU, MPEB 2016, 1st RU
Organizer Ritchel Mutia,. Charysse, Gayle, Chanel & Ms Astrud
BOARD OF JUDGES
Carousel Productions's Intl Franchise & Branding Manager Director Astrud Margaret Schuck, reigning Miss Phil Earth Air 2015 Chanel Olive Thomas & top Cebuano fashion designer Edwin Alba composed the Board of Judges that determined who was the best embodiment of an Earth Warrior, a beautiful, caring defender & protector of Mother Earth.
Charysse has three months to prepare for the national pageant finals that has been scheduled on June 12, 2016
Instant Interview with Bohol's Best Bet