Brigitte is Miss Bohol Sandugo 2013
Although this blogger and many others had picked her as one of the strongest contenders and was expected to place in the recently- concluded
Miss Bohol Sandugo 2013 Pageant
, a lot of pageant watchers and fans were taken by surprise when she won Bohol's most prestigious beauty pageant title
Brigette had competed in quite a number of beauty pageants.
Of course, there were frustrations and disappointments but most of the time, she emerged as winner or runner up and had collected beauty titles
During the Miss SBE-USC Search
Brigitte has another thing going for her. She also excels in her academics.
In fact, has been a consistent # 1 in the Dean's List of the School of Business & Economics at the University of San Carlos, Cebu City where she is also the reigning 2013 Miss SBE- University of San Carlos
Now that is a solid testament of her determination, drive and discipline to excel in the fields that she has forayed in
Importantly and without hesitation, she can rightfully claim to be a role model for other students to look up to
Miss Bohol Sandugo 2013 Parade of Festival Costumes
Being picked as Miss Bohol Sandugo 2013 from a competitive batch of candidates naturally has thrust her into the spotlight.
The public scrutiny and the intense media glare has been quite overwhelming.
She has her share of admirers as well as critics and bashers who have maligned and unfairly judged her
That is to be expected especially in Bohol where pageants are regularly staged and where beauty pageant queens are adored by many and placed on a pedestal
2013 Miss Bohol Sandugo
Brigitte has remarkably shown a lot of class and restraint as far as handling her critics and addressing the issues raised against her Miss Bohol Sandugo triumph.
By not reacting to them at all, she has shown her magnanimity as a victor and has proven to everyone that she can roll with the punches and that she can take care of herself
Bravo for showing a high level of maturity beyond her years and for proving that she has been brought up well and has realized early on that she cannot please everyone
BE ALL & END ALL
Admittedly, Brigitte who represented the Municipality of Alicia in this year's edition of Miss Bohol Sandugo was not the most facially beautiful nor was she among the tallest girls from the Batch of 2013
But on pageant night and when it mattered the most , she unleashed her pageant arsenal of wit, poise and charm. You just can't ignore her commanding stage presence.
She showed them that she had the personality and aura of a queen. Her confidence and self- assuredness showed in her graceful strides and very fluid movements onstage.
She has mastered the art of looking unrehearsed and being spontaneous and that is a refreshing change from girls who are so stiff and rigid onstage (a result from rehearsing & coaching overload)
She came across as very relaxed and looked like she was actually enjoying the whole pageant experience.
Her winsome and captivating smile just lit up the entire stage and helped her stand out.
The Art of Making It
Look Effortlessly Easy
So how did she end up stealing the thunder from the frontrunners and the early pageant favorites?
I am one of those who believe that beauty queens are made not born.
Brigitte didn't just wake up one day and decided to enter the pageant and win it all.
Her recent victory was the result of hard work and sacrifices.
The previous pageants that she entered before were all learning experiences for her.
The good student that she is, she studied them well and soaked up everything.
By the time she was onstage with 17 other Boholanas and competing for the Miss Bohol Sandugo crown, she was already a polished candidate who knew how to downplay her weaknesses and knew how to highlight her strengths.
Controversial gown choice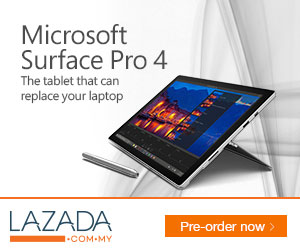 Even her
choice of evening gown was a brilliant pageant maneuver that had everybody talking days after the pageant.
In the end, she parlayed her competitive edge into a Miss Bohol Sandugo victory
disbelief after being named
It is always inevitable that people talk after a new pageant queen is crowned.
You see, Beauty is relative and how a candidate handles the final interview is very subjective and therefore dependent on the tastes and preferences of the judging panel.
Destiny, Timing and Luck play important roles in winning a beauty title.
The stars had aligned that night for Brigitte who was destined to place her hometown Alicia in the Miss Bohol Sandugo limelight

Let Brigitte savor her victory and join me as we wish her
"Long May You Reign, Brigitte!"
Photo Credits: